Our first week back to a routine is coming to an end and I am ready.
Monday started off with school for Cooper while Cameron & I went to Jazzercise. Gotta love those mornings when I only have to take one with me. After school they both had a hair cut. Ahsly, who does my hair, also cuts theirs. She does hair out of her home in the basement, she also has 5 kids so the basement is filled with toys. They love getting their hair cut.
Tuesday started off with dentist appointments. Both did terrific! I had to lay down in the dentist chair with Cameron on my lap, but they managed to clean his teeth with no problem and no tears. Baby steps. Cooper was off by himself in the room next door with the other hygienist just chattin' it up. I have no idea what happened to my shy child. He had a great visit too, which also included x-rays. We could see his 6 yr molars under there, the dentist said to start expecting some minor pain soon. Later that afternoon we went back to speech since the break. I am always at a loss on what to do with Cameron. This day we should hung out in the car and listened to Disney music while he pointed out the big trucks making deliveries. His t's come out as f's, think about it.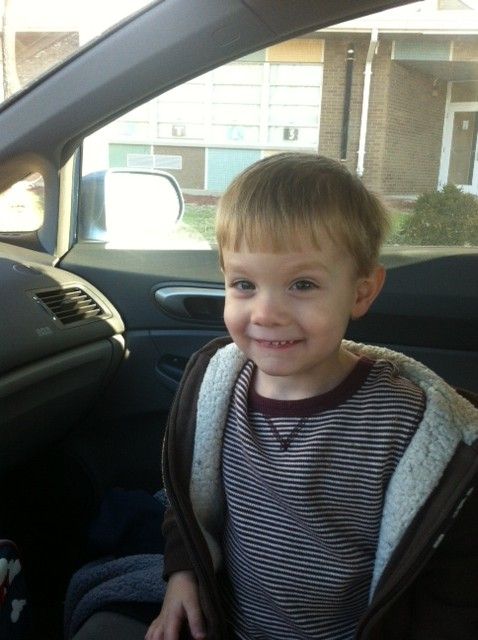 Wednesday was Cooper's eye appointment. He has exotropia. It's the outward turning of the eye, while focusing on distant objects. The doctor had a hard time producing it since most of her tests are up close and tracking things. She did catch it a few times but nothing like I see on a daily basis. The only correction is surgery. We got back in 3 months to have her check it again, right now she would just do 1 muscle in 1 eye. It's a minor surgery, outpatient and last about 30 minutes. In the meantime we are patching his good eye for about 2 hours a day. He has taken this really well and doesn't seem to mind. We are making sure we do it when we wont be leaving the house. He's still a cutie, eyepatch and all.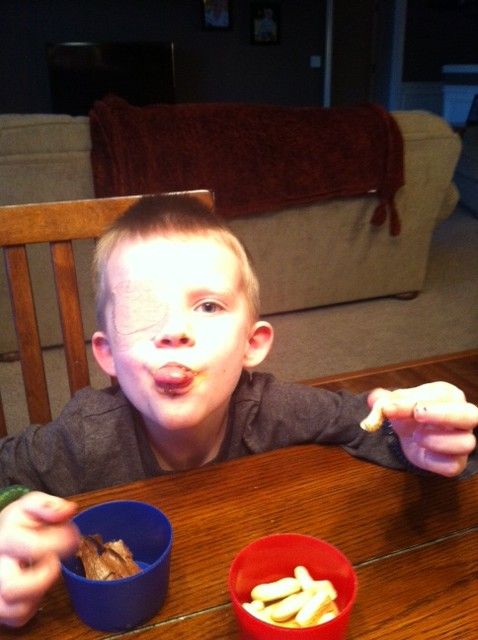 Thursday we went back to Community Bible Study and last night we had small group again. I didn't realize how much I missed these things after being off for over a month. It's just the combination of fellowship and adult contact. I need it.
Next week looks to be just our usual routine of activities. I think routines and Cooper loves school so it's good for us to get back on schedule.